A large number of awards have been sent - Get yours now!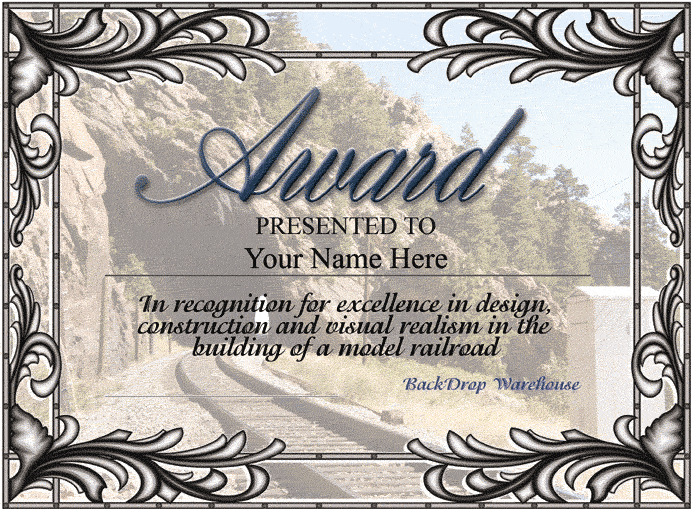 Your award for excellence in design, construction and visual realism in the building of a model railroad.

8 1/2 x 11 inch paper award free when you buy any 2 or more backdrops.
One per customer, available for any (2) or more sizes 24, 36, 42 inch by 8, 10, 12 ft BD.
Not available for BackGrounds, EzScenes, Ez Backgrounds (EB), Blemishes, Samples, N scale 6 ft., 18 inch
NOTE - we are having trouble with the printer for AWARD - please ask if you want one if you qualify, otherwise we will not send.